hornady 223
Speed Kills. Varmint hunters can now reap the benefits of Hornady Super performance propellant technology in their favorite varmint cartridges. Super performance Varmint ammunition delivers muzzle velocity increases of 100 to 200 feet per second, accuracy, increased range, flatter trajectory, less wind drift and devastating terminal. It utilizes a polymer tipped bullets which delivers match accuracy and rapid fragmentation.
Optimal results are achieved in all firearms, and Super performance Varmint ammunition is safe to use in all action types, including semi-autos. This 223 Remington load features a V-Max bullet with a 53 grain weight and comes packaged 20 rounds per box, 10 boxes per case.http://arsenalammoshop
Hornady® Varmint Express® ammunition is designed around the hard-hitting performance of our famous V-MAX® bullet. Polymer tipped V-MAX® bullets deliver match accuracy, high ballistic coefficients, wind defying trajectories, and rapid fragmentation upon contact. Each Varmint Express® offering is loaded with high quality cases and carefully selected propellant and primers that are chosen to provide the best performance in each individual load.
hornady 223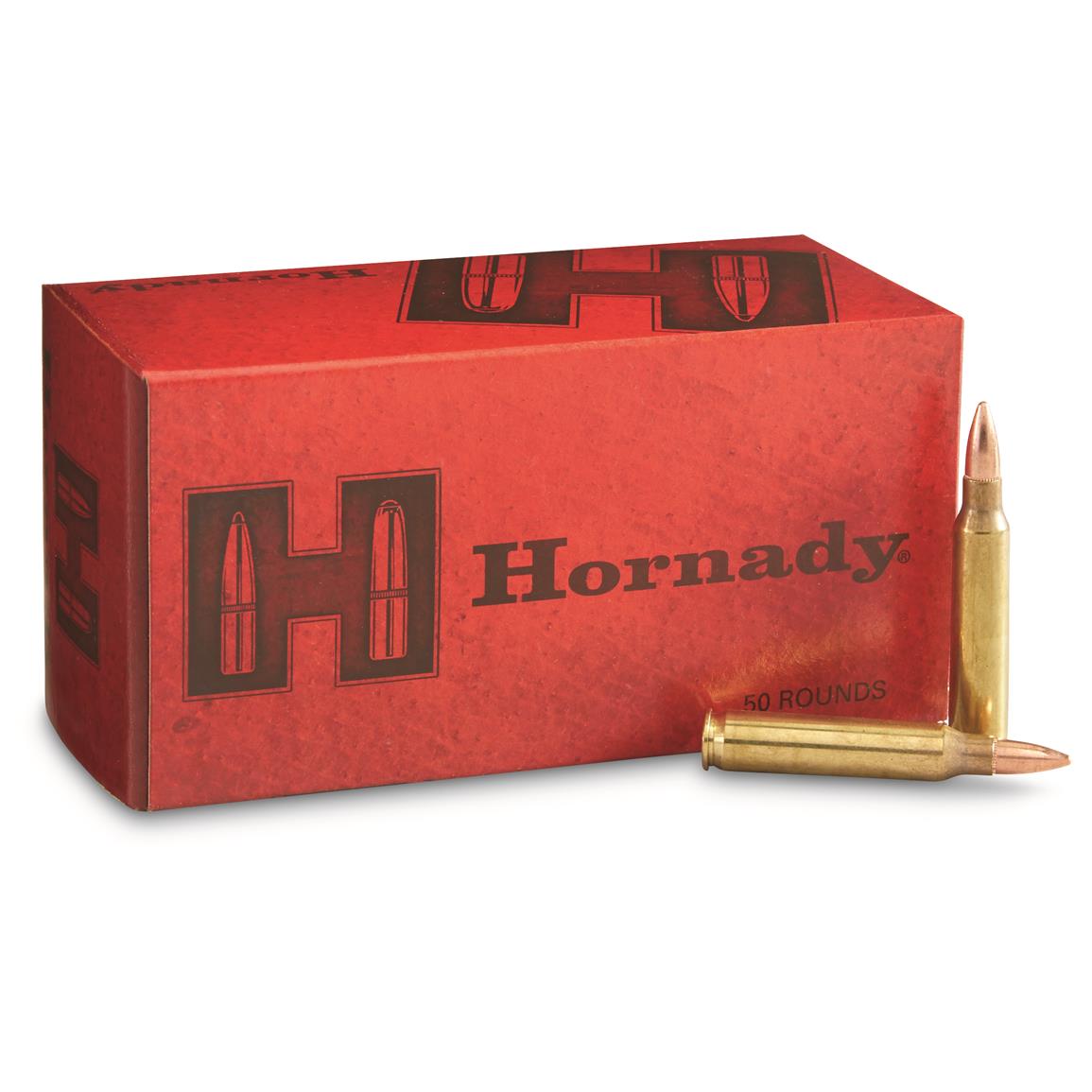 Product Description
Frontier® Cartridge features Hornady bullets in 223 Rem. Applications range from plinking, target shooting and hunting to law enforcement training and self-defense.
Consistency in Every Cartridge State-of-the-industry loading techniques and quality control procedures ensure the reliability of every Frontier® Cartridge round.
Rounds for All Applications Frontier® Cartridge offers ammunition configured for a wide range of shooters and applications, everything from plinking, target shooting and hunting to law enforcement training and self-defense.
Military Grade In addition to Hornady® bullets in a variety of offerings, Frontier® Cartridge features brass cartridge cases and military-grade boxer primers and propellant.
Ammo Specifications
Caliber: 223 Remington
Bullet Weight: 55 gr
Product Line: Frontier
Bullet Type: Hollow Point Match
Muzzle Velocity: 3240 fps
Muzzle Energy: 1282 ft-lbs
Quantity: 20 Per Box

hornady 223
Product Features
hornady 223
PROVEN BULLETS
Hornady V-MAX® bullets consistently achieve accuracy and rapid fragmentation at all practical varmint shooting velocities.
POWDER
Each cartridge is loaded to ensure optimal pressure, velocity, accuracy and lot-to-lot consistency.
SELECT BRASS
Hornady produces most of the brass for our Varmint Express® ammunition. Brass is chosen to ensure it meets our high standards for reliable feeding, corrosion resistance, proper hardness, and the ability to withstand maximum chamber pressures.
PRIMERS
Like the powder, each primer is carefully matched to individual loads, and all are chosen for their ability to quickly, completely and reliably ignite the powder charge.
BALISTICS CALCULATOR
The Hornady Standard Ballistics Calculator uses BCs (G1 or G7 ballistic coefficients) to calculate trajectory and is ideal for traditional hunting and varmint bullets at close to moderate distance.
hornady 223